About Us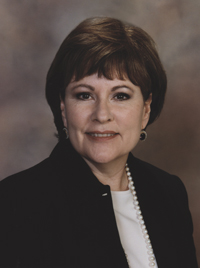 Training, Facilitation and Consulting to Improve Results
Connie is an instructional designer, trainer, facilitator and performance consultant.  She has been president of Maxfield Productivity Consultants, Inc. since 1985.  Her firm is certified by the Women's Business Enterprise National Coalition, the Department of Defense and is a State of Texas HUB. 
She previously served as Division Director of Management Analysis for the U.S. Customs Service south central and southwestern regions, the Comptroller of the Currency and the Treasurer of the United States.She combines her process management and training expertise to deliver bottom-line business results for individuals, teams and organizations locally, nationally, and around the world.  She has served as Master Trainer for Developing & Evaluating Training, ISO 9000 and Benchmarking for the Consortium for Supplier Training.
Her clients include the private, public and non-profit sectors. Representative clients:  Marathon Oil, Marathon Oil Equatorial Guinea, M.D. Anderson Cancer Center, St. Luke's Episcopal Hospital/Texas Heart Institute, Friedkin/Gulf States Toyota, Port of Houston Authority, Total Petrochemicals USA, Region 4 Education Service Center, Murphy Oil West Africa, the Archdiocese of Galveston-Houston, Lone Star College System and Houston Community College System.
Connie is a qualified MBTI instructor.  She is a senior member of the American Society for Quality, the American Society for Training & Development and Texas Association for School Nutrition.  She serves as president of the Leadership North Houston Alumni board of directors and member of the Women in Leadership & Philanthropy Council of Virginia Tech.
B.A., Virginia Tech and M.S., University of Houston.